Employment and Commercial Litigation Experts
Kienbaum Hardy Viviano Pelton Forrest. Our firm stands for a few simple things. Practice law at the highest level. Do it with integrity. Serve our clients and our community.

We are fortunate to boast some of the region's most talented attorneys. We are proud of the peer recognition we have received. Our attorneys have been recognized as industry leaders by Chambers USA, "Best Lawyers in America," Super Lawyers, dBusiness, and many other publications. They have been inducted as Fellows of the College of Labor and Employment Lawyers.
But we are most proud of the recognition we receive from our clients. The ones who trust us with "bet-the-company" litigation or look to us to guide them through some of their most sensitive and important issues.

Our firm's distinctive boutique practice style and philosophy offer our clients a highly focused, proactive, strategic, and resource-conscious approach to avoiding if possible, confronting when necessary, and efficiently resolving the many complex employment and commercial issues facing American companies today.
American Axle & Manufacturing, Inc.
Automobile Club of Michigan
Bank of America
Beaumont Health System
Belle Tire Distributors, Inc.
Blue Cross Blue Shield of Michigan, Inc.
Chemical Bank
City of Center Line
College for Creative Studies
Comau, Inc.
Comcast Corporation
Crain Communications
Daimler Trucks North America
DaVita Inc.
Deloitte & Touche
Detroit Tigers, Inc.
Diamabrush LLC
E. W. Scripps Company
Eaton Corporation
Federal-Mogul Corporation
Flagstar Bank
Ford Motor Company
Great Lakes Home Health and Hospice
Holbrook Auto Parts
Hurley Medical Center
Kinder Morgan
Macomb County Executive
Macomb County Public Works Office
Mercedes Benz Financial Services
Michigan Cancer Specialists
North American Bancard
Oakland University
Randazzo Fresh Markets
Simiron
Sodexo USA
State of Michigan
Superior Industries International Inc.
UBS Financial Services
Visteon Corporation
Waste Management of Michigan, Inc.
Wayne State University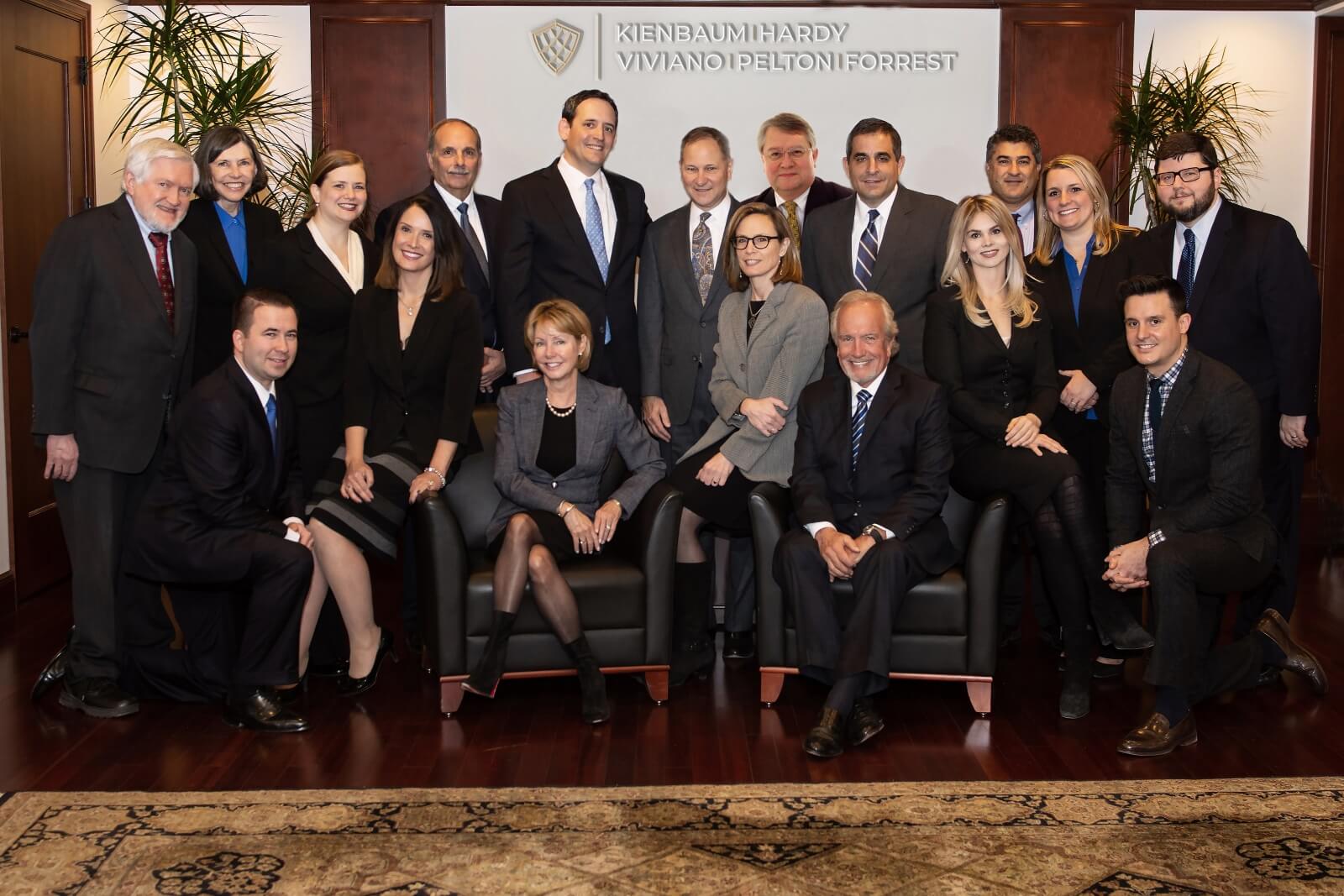 KHVPF Insight
Firm Announcements & Industry Insights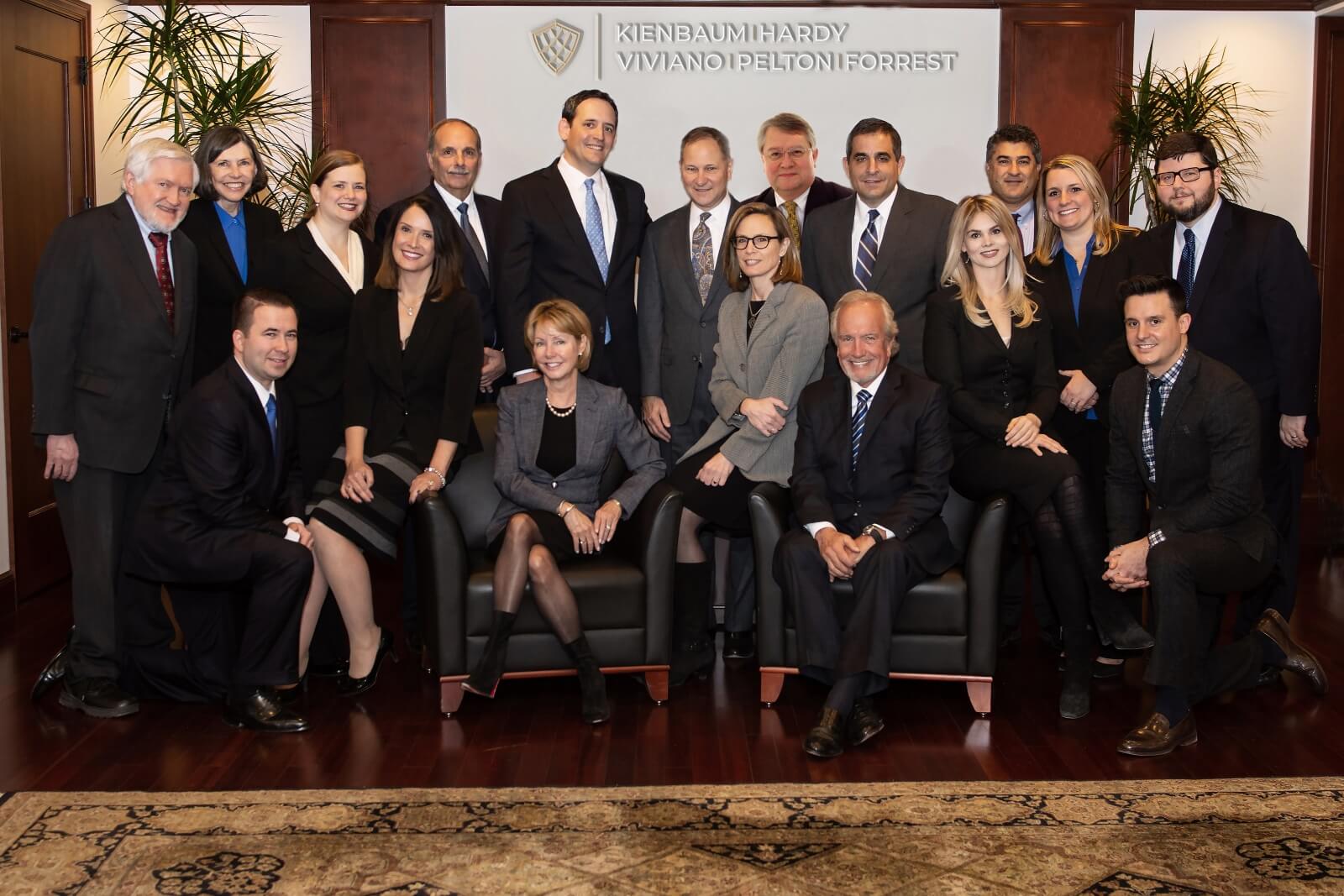 MICHIGAN-BASED BOUTIQUE EMPLOYMENT AND COMMERCIAL LAW FIRMS MERGE
Employment law experts, Kienbaum Opperwall Hardy and Pelton, PLC and commercial law experts, Viviano Law announce their merger to become Kienbaum Hardy Viviano Pelton & Forrest, PLC. Two powerhouse boutique firms came together to offer employment and commercial legal services under one umbrella. This new firm will have offices in Birmingham and Mount Clemens, Michigan. Together, they will serve the Detroit area's top businesses.