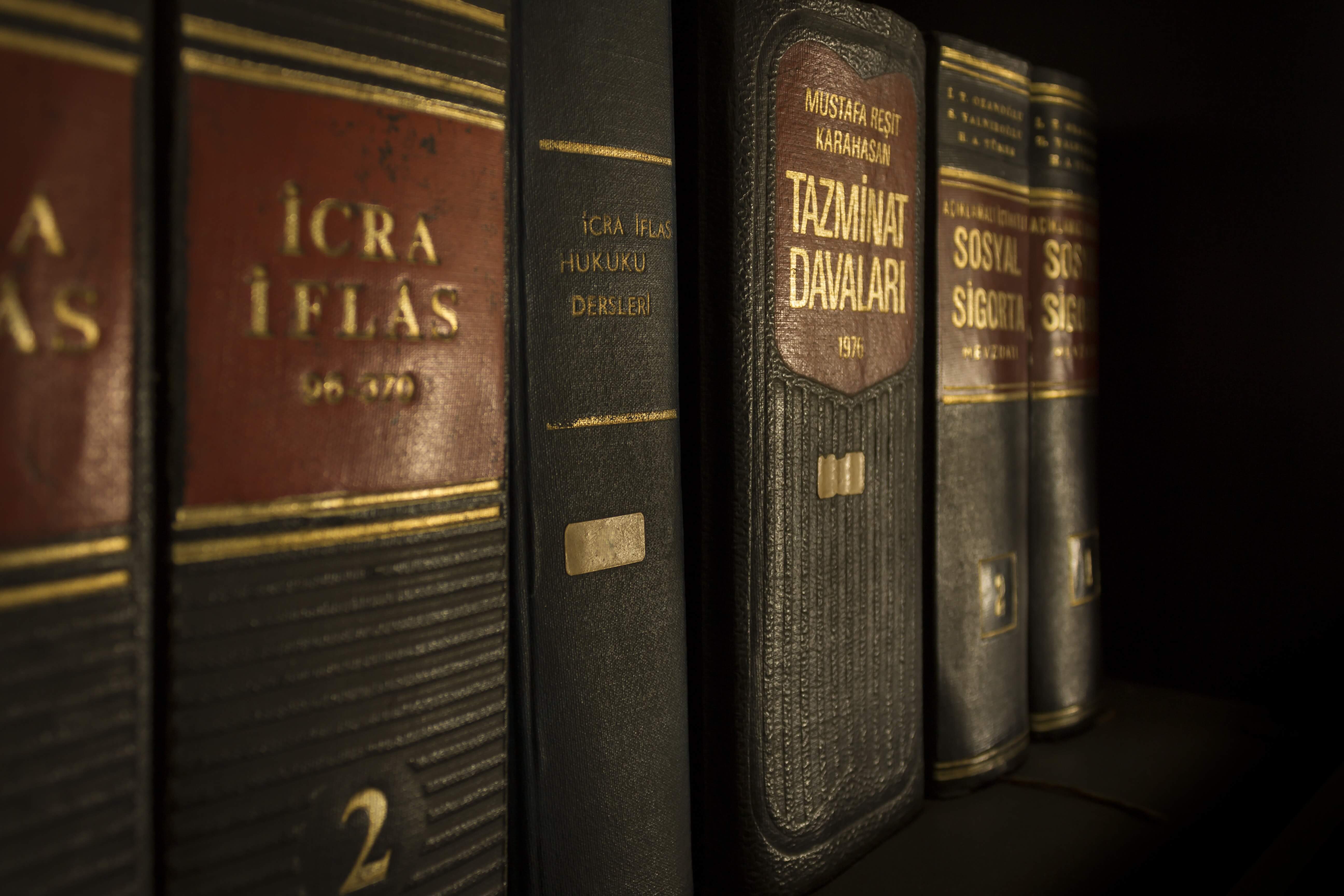 New FMLA And ADA Decisions Of Interest
DOL Confirms Employers Must Designate FMLA-Qualifying Leave. The Wage and Hour Division of the U.S. Department of Labor (DOL) issued an opinion letter addressing an inquiry whether an employer could allow employees to use some or all available paid leave without designating the leave as FMLA, even where the reason for the leave was clearly FMLA-covered. The DOL confirmed that "an employer is prohibited from delaying the designation of FMLA-qualifying leave as FMLA leave" and thus must notify the employee within five days of the employer obtaining enough information to make the determination. The DOL opined that "[o]nce an eligible employee communicates a need to take leave for an FMLA-qualifying reason, neither the employee nor the employer may decline FMLA protection for that leave." Employers must designate FMLA-qualifying leave even if the employee requests to forego the use of FMLA leave and use other available leave under the employer's policies, thus "saving" FMLA leave for future use. The DOL expressly disagreed with Escriba v. Foster Poultry Farms, Inc., a 2014 opinion issued by the U.S. Court of Appeals for the Ninth Circuit. In Escriba, the court had departed from prevailing case law and held that employees can decline to take FMLA leave even when their leave is for FMLA-qualifying reasons. The DOL reiterated that its opinion does not prevent employers from requiring that employees substitute available paid leave to cover unpaid FMLA leave. FMLA, however, runs concurrently with any paid leave.
Employee's PTSD Did Not Render Her Disabled Under ADA. Although the ADA Amendments Act of 2008 broadened the scope of protection under the ADA, employees must still show a substantial limitation in a major life activity. In Tinsley v. Caterpillar Financial Services Corp., the U.S. Court of Appeals for the Sixth Circuit held that Tinsley could not establish that she was disabled because she failed to show that her impairment (PTSD) substantially limited one or more major life activities, and Caterpillar was therefore not required to provide accommodation. After receiving a poor performance rating and being placed on a performance improvement plan, Tinsley requested and received a series of medical leaves. She eventually requested a transfer to another supervisor as an accommodation for her PTSD, claiming she could not work for her manager who gave her unreasonable deadlines and excessive work. Caterpillar denied her requests to transfer and for additional leave. She then sued, alleging her employer violated the ADA by failing to accommodate her disability, and had also retaliated against her for taking FMLA. The Sixth Circuit affirmed summary judgment in Caterpillar's favor, finding that Tinsley was not disabled and that her issues instead stemmed from her manager's management style, and did not substantially limit her from working in a class or broad range of jobs. The court, however, reversed the grant of summary judgment on Tinsley's retaliation claim, which was based on her poor performance review and performance improvement plan, and remanded the case to the trial court for the presentation of additional evidence.
Work Restrictions Do Not Necessarily Mean Employee Has ADA Disability. In Booth v. Nissan North America, the U.S. Court of Appeals for the Sixth Circuit affirmed summary judgment for Nissan and held that Booth failed to present evidence of a disability under the ADA. Booth was an assembly line worker who had restrictions related to a neck injury, including not reaching above his head or flexing his neck too much. He worked on the assembly line for a decade without incident. He then, however, requested transfer to a material handler position, which Nissan denied because the position's duties conflicted with his work restrictions. Booth claimed Nissan's denial was disability discrimination violative of the ADA. He also claimed Nissan violated the ADA by modifying his assembly line job from a two-element position to a four-element position. The court found that Booth appeared to assume that because he had work restrictions, and because Nissan denied his transfer request because of those restrictions, he was disabled under the ADA. The court disagreed, holding that a plaintiff who claims his condition substantially limits the major life activity of working is still required to show that the impairment limits his ability to perform a class of jobs or broad range of jobs. Here, Booth's neck injury and related restrictions kept him from working in the material handling role he desired, but that did not resolve whether he was disabled under the ADA, because his condition must preclude him from working in a class or broad range of jobs.
Employer Did Not Violate FMLA By Prorating Bonus Based on Leave. In Clemens v. Moody's Analytics, Inc., the U.S. Court of Appeals for the Second Circuit found that the employer did not improperly interfere with Clemens' FMLA rights when it reduced his bonus under an incentive compensation plan by taking into account the amount of time he was on FMLA leave. Clemens claimed that his bonus was already "self-pro-rating" because a reduced work period would naturally yield a lesser commission under the plan, and that this reduction constituted unlawful FMLA interference. The court rejected Clemens' argument, finding that Moody's prorated bonus payments were based on the length of the employee's leave, regard-less of the reason for the leave. "Because the undisputed evidence showed that Moody's neutrally applies its prorating policy to incentive payments under the Plan, as opposed to payments based on, for example, mere attendance, and there is nothing else to indicate a violation of the FMLA," Clemens' FMLA interference claim failed.
Attendance At Certain School Meetings Is Covered By FMLA. In a recently issued opinion letter, the Department of Labor (DOL) confirmed that the FMLA covers employees' attendance at school meetings held to discuss a child's Individualized Education Pro-gram (IEP). The opinion letter was sought by parents whose children have FMLA-qualifying serious health conditions. One of the parents requested intermittent FMLA leave from her employer to attend her children's medical appointments and school meetings held by the school's Committee on Special Education (CSE). The employer approved her request to use FMLA-approved time for the medical appointments but not to attend CSE/IEP meetings with the school. The Individuals with Disabilities Education Act (IDEA) requires public schools to prepare IEPs for children who receive special education and related services. The IEP requires input from the teachers, school administrators, occupational, speech and physical therapists, as well as parents. The school held CSE/IEP meetings four times a year to review a child's educational and medical needs, well-being, and progress. The DOL concluded that the employee's attendance at these meetings qualifies as "care for a family member . . . with a serious health condition" and thus the meetings were qualifying reasons for use of intermittent FMLA.
Court Addresses ADA And FMLA Issues That Commonly Confront Employers. In Hannah P. v. Coats, the U.S. Court of Appeals for the Fourth Circuit reaffirmed the law on several recurring issues. Hannah was a contract analyst with the Office of the Director of National Intelligence (DNI), who was diagnosed with depression shortly after her hire. She voluntarily shared her depression diagnosis with her management, but did not initially request accommodation. Hannah then began to exhibit poor attendance. Her employer tried to work with her to develop a plan that required her to arrive to work at certain times and to provide advance notice if she was going to be late. But she was not compliant with the plan. DNI revoked the plan and referred her to an Employee Assistance Program (EAP), but her attendance did not improve. Hannah eventually requested a four-week medical leave, which was approved. Prior to starting her leave, she applied for several permanent positions and was the recommended candidate for one position, but was ultimately denied the job because of her attendance issues. Her employment ended when her contractual term expired. Hannah sued the DNI alleging that it violated the Rehabilitation Act (claims under that Act are analyzed in the same manner as the ADA), including failing to accommodate her depression, requiring her to undergo a "medical examination," and refusing to hire her for a permanent position.
She also alleged that DNI violated the FMLA by failing to give notice of her rights under that statute.
The Fourth Circuit affirmed summary judgment for DNI on Hannah's disability discrimination and failure to accommodate claims. Hannah had claimed that the DNI failed to accommodate her because it unilaterally rescinded her attendance plan and instead referred her to the EAP. The court disagreed, holding that while employers must engage in the interactive process, the employer "has the ultimate discretion to choose between effective accommodations." The court also noted that the employer acted unilaterally only when the attendance plan accommodation did not work.
The court rejected Hannah's claim that the EAP referral was an improper examination under the statute, holding that even if the EAP was a mandatory medical examination under the facts of this case, it was "job-related and consistent with business necessity." The DNI had a reasonable belief that Hannah's ability to perform the essential functions of her job were affected by her attendance problems.
Hannah had claimed that her supervisor's inquiries about her attendance were an effort to improperly solicit confidential medical information about her depression. The court disagreed and found that her supervisor was entitled to ask her about her problematic attendance, and reiterated that the "ADA does not require an employer to simply ignore an employee's blatant and persistent misconduct even where that behavior is potentially tied to a medical condition."
Finally, the court held that DNI did not discriminate by failing to select Hannah for a permanent position because of her attendance issues. Although Hannah claimed her attendance problems were caused by her disability, the court reasoned that DNI could make its hiring decision based on those performance deficiencies.
The Fourth Circuit, however, overturned summary judgment for DNI on Hannah's FMLA claim. The court held that Hannah's disclosure of her depression diagnosis, together with her initial request for leave, triggered DNI's obligation to inquire whether she needed FMLA leave — which it failed to do. The court found that there was a genuine issue whether Hannah was prejudiced by DNI's failure to notify her of her FMLA rights because, if she had been aware of her rights, she could have structured her leave differently.
Shannon V. Loverich
Summer 2019