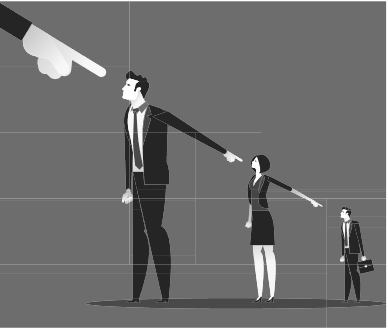 Recent FMLA and ADA Decisions of Note
There are several recent federal court and agency decisions of interest applying the Americans with Disabilities Act (ADA) and the Family and Medical Leave Act (FMLA).
Court Dings Employer That Failed To Engage In Interactive Process Or Modify Policy. In EEOC v. Dolgencorp LLC, the U.S. Court of Appeals for the Sixth Circuit affirmed a jury verdict awarded to a Dollar General store clerk who was fired for drinking orange juice from the store cooler on two occasions during diabetic episodes. The clerk occasionally suffered from low blood sugar and needed to quickly consume glucose to avoid a seizure or passing out. When the clerk asked her manager if she could keep orange juice at her register in case of an emergency, her request was refused. When she suffered two episodes while working alone, she drank orange juice from the checkout cooler, paying for it immediately, and reporting it to her supervisor. Dollar General fired her after she admitted this during a store audit; management decided it violated Dollar General's "grazing policy." The Sixth Circuit affirmed a jury verdict that the clerk's termination was based on her disability, rejecting Dollar General's argument that it had no obligation to accommodate the clerk because she could have treated her hypoglycemia in other ways (such as glucose tablets or honey). The court found that there was evidence that those options were not practically equivalent, and that Dollar General failed to identify reasonable alternatives, specifically noting that once the clerk asked for an accommodation, the company had a duty to engage in the interactive process and explore the nature of her limitations, how they affected her work, and what types of accommodation could be made.
Employee Cannot Abandon Interactive Process and Maintain Viable Accommodation Claim. In Brumley v. United Parcel Service, Inc., the Sixth Circuit affirmed summary judgment in UPS' favor and held that Brumley did not have a viable ADA failure to accommodate claim where she was responsible for the breakdown in the ADA-required interactive process with her employer about reasonable accommodation for her disability. Brumley was a UPS driver who attempted to return to work with medical restrictions related to lifting and driving after taking a leave of absence for a back injury. Her supervisor sent her home after reviewing her medical restrictions that included lifting restrictions that precluded her from performing her driver position, which required her to unload heavy packages. After denying her request to transfer to a different position that had limited lifting requirements, UPS asked Brumley to submit medical forms so that UPS could further consider her restrictions and possible accommodations. When UPS held a meeting with her to discuss potential accommodations, Brumley stated that she was asking her doctor to lift her work restrictions, and she wanted to discontinue the interactive process. Several months later, however, Brumley filed a lawsuit claiming that UPS had failed to accommodate her and sought damages for the time that she was off work during the interactive process. In affirming summary judgment in favor of UPS, the Sixth Circuit held that the ADA does not require employers to make on-the-spot accommodations of the employee's choosing. Instead, an employer must engage in an "informal interactive process" with the employee to "identify the precise limitations resulting from the disability and potential reasonable accommodations that could overcome those limitations." UPS had attempted to do so, and was not liable where Brumley voluntarily abandoned the interactive process.
Extended Leave May Not Be a Reasonable Accommodation. In Easter v. Arkansas Children's Hospital, a federal court in Arkansas held that Easter's request for additional leave after the expiration of protected leave under the FMLA was not reasonable. After Easter, a nurse, exhausted her FMLA-protected leave for a throat condition, the hospital requested an update on her status. Easter requested additional time off until she was able to return, presumably after seeing a specialist for her condition, an appointment that was scheduled within 20 days. The hospital then received a note from her doctor stating that Easter was "unable to perform her current line of work for an indefinite amount of time." The hospital denied the request for additional leave and terminated Easter. The court dismissed Easter's claim for disability discrimination based on the rationale that Easter's request for additional leave amounted to a request for indefinite leave, which was not a reasonable accommodation. The court held that even if Easter's statement to the hospital could be construed as a request for a finite period (i.e., until her medical specialist appointment and no longer), the request was still not reasonable because she could not establish that this proposed accommodation was reason-ably likely to enable her to return to work. Any suggestion that Easter would have been able to return to work once she consulted with her doctor was belied by her own testimony that she did not see "marked improvement" until two to three weeks after seeing the throat specialist. While the court sided with the employer here, employers are cautioned to proceed very carefully when faced with an employee's request for additional leave, as the reasonableness of such a request will inevitably turn on case-specific facts.
Inflexible Maximum Leave and No-Fault Attendance Policy Could Violate the ADA and FMLA. The EEOC announced the simultaneous filing and settlement of a disability discrimination lawsuit against global metal goods manufacturer Mueller Industries, Inc., which agreed to pay $1 million along with injunctive relief. The EEOC claimed that Mueller Industries wrongfully terminated employees and/or failed to provide reasonable accommodations for those exceeding Mueller's maximum 180-day leave policy or those in violation of Mueller's attendance policy that assigned points to absences regardless of the reason. The EEOC asserted that Mueller's policies systemically discriminated against employees with disabilities because employers are required to provide reasonable accommodations for employees with disabilities, barring undue hardship, and that employees may request a leave of absence for medical treatment or recovery as a form of reasonable accommodation—notwithstanding an employer's no fault or maximum leave policy. Once an accommodation has been requested or a need for accommodation has been identified, according to the EEOC, the employer is responsible for initiating the interactive process to determine whether the employee can be reasonably accommodated.
What Constitutes A Request For FMLA Leave? In Shoemaker v. Alcon Laboratories, Inc., the U.S. Court of Appeals for the Fourth Circuit addressed what constitutes sufficient notice that an employee is requesting FMLA leave. Shoemaker experienced pain and dizziness at work but did not tell her employer that her symptoms prevented her from performing her job. When she passed out at work on one occasion, her employer allowed her leave to recover. When she returned, she presented a doctor's note requesting that she work in a different area until further observation, but the employer had already moved her. When Shoemaker called in later to say she would not be at work, she provided no excuse, and was issued a final warning. She was ultimately fired for unexcused absence. Shoe-maker then filed suit alleging that Alcon had interfered with her FMLA rights by failing to notify her of her eligibility to take FMLA leave. In affirming the dismissal of Shoemaker's FMLA claims, the Fourth Circuit acknowledged that an employee seeking leave for an FMLA-qualifying reason need not expressly assert rights under the FMLA or mention the FMLA. The court held, however, that the employee must provide sufficient information for the employer to reasonably determine whether the FMLA may apply to the leave request. The court found that Shoemaker did not make a request for leave due to a medical condition when she called in her absence, and her employer's knowledge of recent medical issues at work was not sufficient to put it on notice that her absence might qualify as FMLA leave.
Reduction In Hours Upon Return From Leave Could Be Adverse Action. In Jones v. Aaron's Inc., the U.S. Court of Appeals for the Eleventh Circuit reversed summary judgment for the employer and held that an employee could assert FMLA violations against her employer where her hours were reduced upon her return from leave. When Jones, a customer service representative, returned from FMLA leave, her management scheduled her to work 32 hours per week rather than the 40 hours she had previously worked. The court held that reducing her hours was a materially adverse employment action because she lost pay and the opportunity for sales commissions.
FMLA Opinion Letters Address No-Fault Policies and Elective Surgery. The U.S. Department of Labor's (DOL's) Wage and Hour Division issued an opinion letter (FMLA 2018-1-A) addressing whether an employer's no-fault attendance policy violated the FMLA. Under the policy, employees accrued attendance points for tardiness and absences that remained on employees' records for the following 12 months of "active service." Employees did not accrue points for FMLA-protected leave; however, time spent on FMLA leave was not considered "active service" under the policy. Therefore, an FMLA leave would extend the employee's twelve-month period that the points would remain on his or her record. The DOL reasoned that the removal of absenteeism points is a reward for working and therefore a benefit under the FMLA, but that "[t]he FMLA does not… entitle an employee to superior benefits or position simply because he or she took FMLA leave." The DOL concluded that freezing an employee's attendance points during FMLA leave would not violate the FMLA as long as employees on equivalent types of leave received the same treatment. If the employer counts equivalent types of leave as active service under the policy, however, then the employer may be unlawfully discriminating against employees who take FMLA leave.
In Opinion Letter FMLA 2018-2-A, the DOL considered whether organ donation surgery can qualify as a "serious health condition" under the FMLA even where the donor is in good health before the donation and chooses to donate the organ solely to improve someone else's health. The DOL concluded that it can qualify as an impairment or protected physical condition under the FMLA so long as it meets the definition of a serious health condition under the statute and implementing regulations (e.g., if it requires "inpatient care" or "continuing treatment"). The DOL noted that organ donation surgery commonly requires overnight hospitalization and post-surgery recovery which qualify as a serious health condition.
Shannon V. Loverich
February 2019