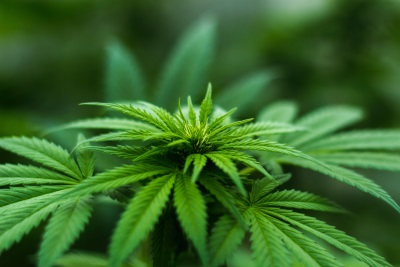 Regulating Recreational Marijuana In The Workplace
Michigan has officially become the tenth state, in addition to Washington D.C., to legalize the recreational use of marijuana. On November 6, 2018, Michigan voters passed Proposal 1 by a 12 percentage point margin, 56 to 44, creating the Michigan Regulation and Taxation of Marihuana Act (MRTMA), which allows individuals over the age of 21 to use marijuana, possess up to 2.5 ounces, and grow up to 12 plants in their residence for recreational use. (Yes, the Michigan statute does misspell marijuana.)
Public support for the legalization of the recreational use of marijuana was not overwhelming, but it is clear that public perception in Michigan about marijuana has shifted to acceptance. Yet, in the weeks since the law went into effect, employers probably have not noticed any major changes in their workforces. Employees who were not previously lighting up or consuming cannabis edibles before the last election are not likely to have suddenly jumped on the pot wagon. Although employers may not find many employees coming to work with the munchies tomorrow, research suggests that full legalization of marijuana may lead to more widespread use and addiction, particularly among adults.
At present, those seeking marijuana legally have to grow it for themselves or receive it locally in the form of a "gift," as it will not be commercially available until the state develops regulations governing this market and starts to award commercial and retail licenses. Because the state has a one-year deadline to develop these regulations, licenses are expected to be issued in early 2020. Under the Act, municipalities can opt out of allowing marijuana retail establishments. Over 60 municipalities so far have been reported as being "total buzzkills." In the metro-Detroit area, these include Grosse Pointe, Village of Milford, Northville, Allen Park, Plymouth, Troy, Pontiac, Livonia, and Birmingham.
Because marijuana is still considered an illegal drug by the federal government, it can-not be legally transported from Canada, shipped or mailed through either the U.S. Postal Service or other private carriers, or transported by either car or plane from a state that has legalized it. Until there are retail establishments in Michigan, most will purchase it from an unauthorized source. So long as a person is not caught unlawfully purchasing or transporting marijuana, the possession of 2.5 ounces or less—even if obtained illegally—will not result in criminal liability under Michigan law. For the time being, the demand for marijuana will exceed its lawful supply. Consequently, increased use could result in greater prevalence of distribution on work premises.
Employers still have wide discretion when it comes to regulating their employees' use or possession of marijuana at work. Employers are not required to accommodate the use of marijuana in the workplace, or on their property, and are not prohibited from "disciplining an employee for violation of a workplace drug policy or for working while under the influence of marihuana . . . [or] refusing to hire, discharging, disciplining, or otherwise taking an adverse employment action against a person with respect to hire, tenure, terms, conditions, or privileges of employment because of that person's violation of a workplace drug policy or because that person was working while under the influence of marihuana." Significantly, Michigan does not have limits on private workplace drug testing, which includes testing for marijuana.
Given medical and recreational marijuana's potential impact on the workforce, employers should turn their attention to their personnel policies:
• Evaluate goals for regulating their employees' marijuana use.
• Review policies with those goals in mind.
• Create or update policies to reflect those goals while clearly identifying what is prohibited.
• Decide where you, as an employer, want to be on the wide spectrum between "zero tolerance" and "no possession/no impairment" only.
An overarching consideration for a policy regulating marijuana in the workplace should be the nature of the job and whether it is dangerous, involves operating heavy machinery, or involves the safety or caretaking of others. In those work environments, a "zero tolerance" policy may be the most desirable to mitigate the risk of harm to workers and others. In addition, employers that receive federal grants or are federal contractors may be required to maintain a drug-free workplace if they are covered by the federal Drug Free Workplace Act.
Employers that do not have these concerns or requirements may nonetheless choose to have a "zero tolerance" policy merely because it presents a lesser risk of disparate treatment claims compared to a policy that only prohibits possession or impairment on work premises. Employers with "zero tolerance" policies must still ensure the policy is enforced consistently—even against a highly valuable employee—to avoid claims that another employee has been treated differently based on a protected characteristic.
On the other hand, employers that require impairment as a predicate for disciplinary action must deal with the same difficult issue confronting law enforcement officers arresting individuals for driving under the influence of marijuana—determining whether a person is impaired is inevitably subjective. Employment decisions based on subjective observations often yield inconsistent results, exposing the employer to disparate treatment claims.
Many employers may find a "no possession/no impairment" policy best suits the needs of their business. Some employers may not care what their workers do on their free time, so long as their possession and use of marijuana does not adversely affect work performance. Some might face severe recruitment and retention problems if they had a "zero tolerance" policy, especially if pre-employment or random drug testing is used.
Regardless of whether the policy is "zero tolerance" or "impaired only," supervisors must have adequate training to identify common signs of being high, such as enlarged pupils, red glassy eyes, difficulty following directions, delayed reactions, poor muscle and limb coordination, distorted senses, panic, and anxiety. Unfortunately, this is not an easy task as research shows that THC (the psychoactive ingredient in marijuana) not only lingers in the body inconsistently depending on numerous factors, but also has unpredictable cognitive effects from user to user.
Employers with any type of drug testing policy are also advised to take affirmative steps to educate their employees on the adverse effects of marijuana, drug addiction and dependency, and how the body metabolizes cannabis. While employees surely understand the risk of ingesting marijuana immediately before or during work, many will not appreciate that THC can remain in their system for many weeks.
Michigan voters have spoken clearly in favor of decriminalizing what remains a Schedule One drug under federal law. While the stigma against recreational and medicinal use of marijuana seems to have quickly dissipated, there remains a haze around the long-term effects of high concentrations of THC and the impact increased use will have on the two activities most people participate in daily: working and driving
Sarah L. Nirenberg
February 2019