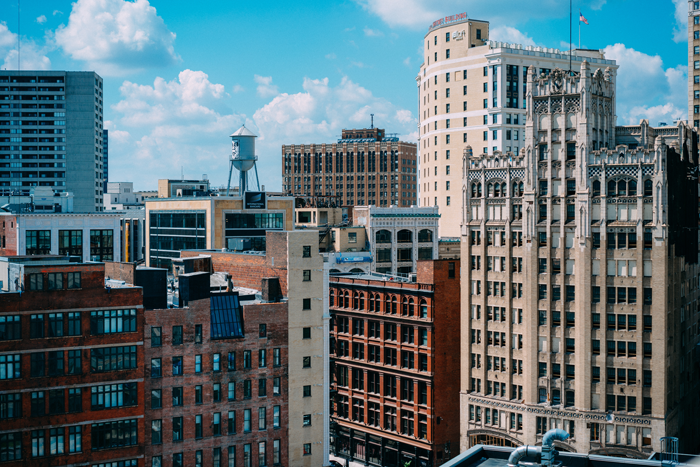 Michigan Establishes Paid Medical Leave
Michigan's 2018 lame duck legislature adopted and the governor signed the "Paid Medical Leave Act." This Act in general requires Michigan employers to provide employees with 40 hours of paid leave annually for medical purposes. But numerous exceptions and exclusions render the Act much less onerous for employers than they would have faced if the legislature had not neutralized a ballot proposal through legislative maneuvering. Indeed, the impact of this law may prove minimal because it now applies only to employers with 50 or more employees, and it provides a "rebuttable presumption" of compliance for employers who offer at least 40 hours of paid vacation, personal days, or other paid time off. Most employers of 50 or more employees likely provide this benefit.
Covered Employers. The Act applies to public and private employers that employ 50 or more individuals. The U.S. government and "another state or a political subdivision of another state" are not covered. The term "another state" presumably refers to other state governments.
Eligible Employees. With important exceptions, employees for whom an employer is required to with-hold federal income tax are covered. Exceptions include employees exempt from the overtime requirements of the federal Fair Labor Standards Act (FLSA); employees of air carriers as flight deck or cabin crew; other Rail-way Labor Act-covered employees, and individuals whose primary work location is not in Michigan. The exclusion includes employees in the private sector covered by a collective bargaining agreement, but language left in the Act may suggest this exclusion only applies during the term of a CBA in effect at the time the Act goes into effect. To be an eligible employee, the employee must also work more than 25 weeks in a calendar year and work, on average, more than 25 hours per week during the immediately preceding calendar year.
Amount of Paid Medical Leave. Covered employers have two alternatives for providing the required paid medical leave to each of the employer's eligible employees:
Eligible employees must accrue paid medical leave at a rate of at least one hour of paid medical leave for every 35 hours worked, capped at one hour accrued per calendar week and 40 hours per benefit year. Under this alternative, an employer is not required to allow an eligible employee to use more than 40 hours of paid medical leave in a single benefit year, and an employer is not required to allow an eligible employee to carry over more than 40 hours of unused accrued paid medical leave from one benefit year to the next.
An employer can instead provide at least 40 hours of paid medical leave to an eligible employee at the beginning of a benefit year. Under this alternative, eligible employees hired during a benefit year would be provided medical leave on a prorated basis. If an employer elects this alternative, it is not required to allow eligible employees to carry over any paid medical leave from one benefit year to the next.
Amount of Eligible Leave Time. Eligible employees may use paid medical leave for their own (or a family member's) mental or physical illness, injury, or health condition, medical diagnosis, care or treatment of such condition, or preventative medical care. The Act also covers eligible employees (or their family members) who are victims of domestic violence or sexual assault for medical care or psychiatric counseling, to obtain services from victim services organizations, to relocate, to obtain legal services, or to participate in any civil or criminal proceedings related to domestic violence or sexual assault. The Act also covers situations where the eligible employee's primary workplace is closed due to a public health emergency, or the closure of a child's school, or where the employee's or family member's presence in the community would jeopardize the health of others because of a communicable disease.
Rebuttable Presumption. The Act establishes a rebuttable presumption that an employer is in compliance with the Act if the employer provides at least 40 hours of paid vacation days, paid personal days, paid time off, or similar paid leave benefit.
Procedures. A covered employer must give an eligible employee at least three days to furnish the employer with documentation, and the employer can insist on its usual and customary notice and other procedural and documentation requirements. Paid leave must be used in one-hour increments unless the employer has a different increment policy and the policy is in writing in a handbook or benefit document.
Postings and Record Retention. An employer is required to display a poster in its place of business that contains details concerning the Act, and must retain records for not less than one year documenting the hours worked and paid medical leave taken by eligible employees.
Procedures for Violation and Penalties. Eligible employees affected by a violation of the Act have six months after the violation to file a claim with the Michigan Department of Licensing and Regulatory Affairs. The Act does not provide a private right to file a lawsuit in court. The Department may impose penal-ties that include payment of all medical leave improperly withheld, administrative fines of not more than $1,000 for failure to provide a paid medical leave in violation of the Act, and an additional administrative fine of not more than $100 for willfully violating the posting requirement.
For those readers curious about the legislative maneuvering, the Act actually amended legislation enacted just months earlier, in September 2018, by the Republican legislature that was significantly more onerous on employers and beneficial to employees. By enacting legislation in September, however, the legislature avoided an initiative that otherwise would have been on the November 2018 ballot with similar provisions. By proceeding in this manner, allowed by the Michigan constitution, the legislature could amend the initial Act by majority vote, rather than the two-thirds vote that would otherwise be required to overturn the November 2018 ballot proposal.
Among other employer-friendly features, the new Act reduced the number of covered employers, reduced the number of eligible employees by eliminating exempt and part-time employees, reduced the rate of accrual, placed a cap on the accrual and the year-to-year carry over, and eliminated extension of the Act's protecions to medical conditions of domestic partners and their children. Perhaps the most significant change was to create the rebuttable presumption for employers that already provide 40 hours of paid time off, whether or not for medical purposes, such as paid vacation or personal time.
As of this writing, the Department has not announced an effective date for the Act. It is expected to take effect in late March 2019.
Eric J. Pelton
February 2019