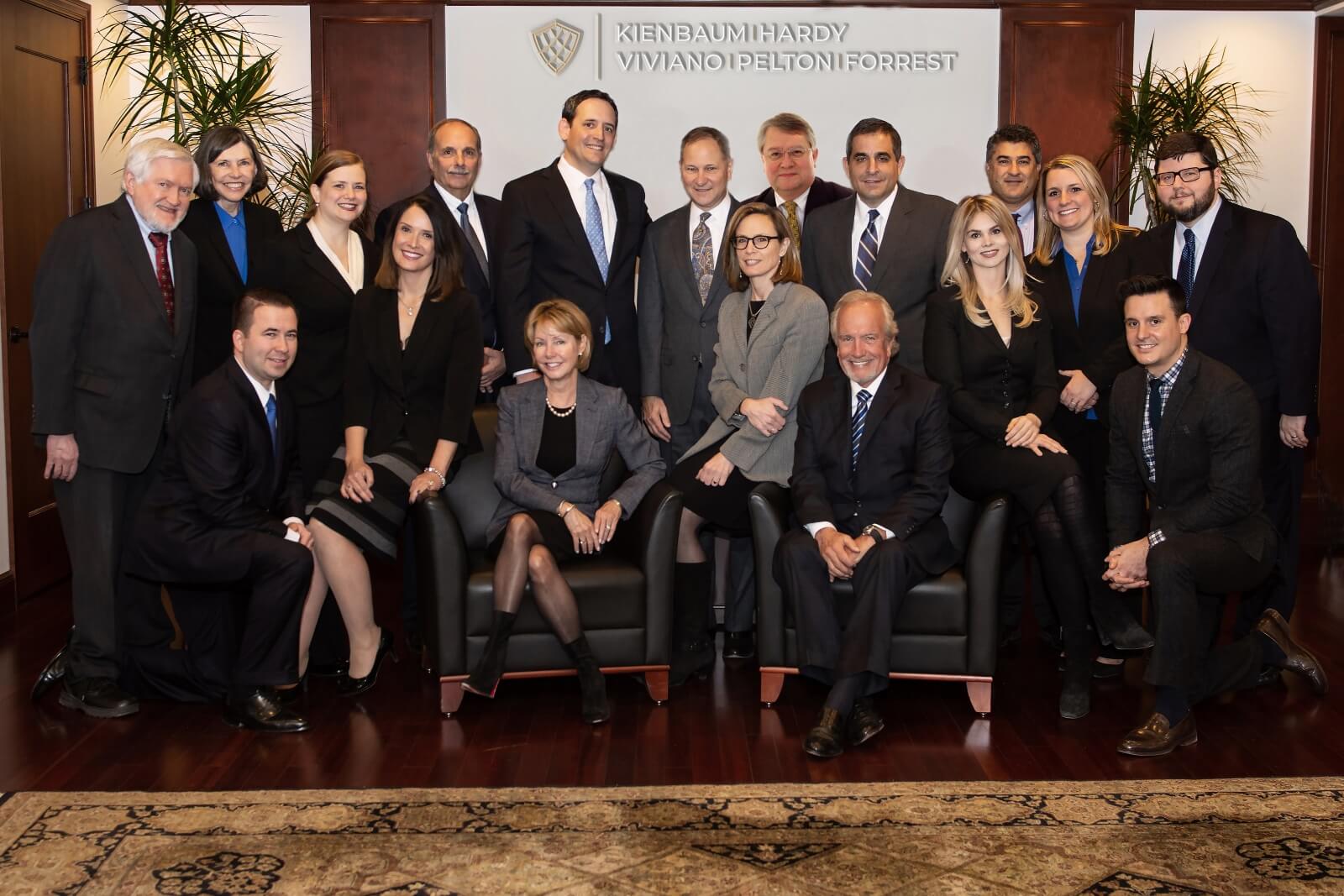 MICHIGAN-BASED BOUTIQUE EMPLOYMENT AND COMMERCIAL LAW FIRMS MERGE
Employment law experts, Kienbaum Opperwall Hardy & Pelton, PLC (KOHP) and commercial law experts, Viviano Law, PLLC announce their merger to become Kienbaum Hardy Viviano Pelton & Forrest, PLC (KHVPF).  Two powerhouse boutique firms came together to offer employment and commercial legal services under one umbrella.  This new firm will have offices in Birmingham and Mount Clemens, Michigan.
"We are offering premier litigation expertise and we are doing so through a merger of two firms with exceptionally talented attorneys," said Joe Viviano, member of KHVPF.  He continued, "Our clients will welcome the increased legal expertise. The Birmingham employment team is a perfect fit."
Both firms were started by attorneys at larger regional firms.  Taking their respective talents in employment and commercial litigation, these two firms both grew boutique practices, KOHP in Birmingham and Viviano Law in Mount Clemens.  Merger discussions began last year as result of both firms wanting to grow their offerings, but also maintain their boutique, client-focused size.
"Our attorney roster is known across the country for our specialty in employment litigation and labor law.  We wanted to provide full commercial services to our clients and grow our roots.  Viviano Law had an ideal like-minded culture, a great location to grow service and an ideal service offering that makes sense for our clients," said Eric Pelton, managing member of KHVPF.
KOHP founding member Ted Opperwall is continuing with the firm in an Of Counsel role focused on labor and employment advice for clients and mentoring the firm's junior lawyers.  Mr. Opperwall is known nationally for his traditional labor relations work and for knowledge of proceedings before the National Labor Relations Board.
Kienbaum Hardy Viviano Pelton & Forrest, PLC will be served by two offices: 280 North Old Woodward, Suite 400 in Birmingham and 48 South Main Street, Suite 2 in Mount Clemens.
###
Kienbaum Hardy Viviano Pelton & Forrest, PLC Our firm stands for a few simple things.  Practice law at the highest level.  Do it with integrity.  Serve our clients and our community.
February 2019